USTTI Plans Return to In-Person Training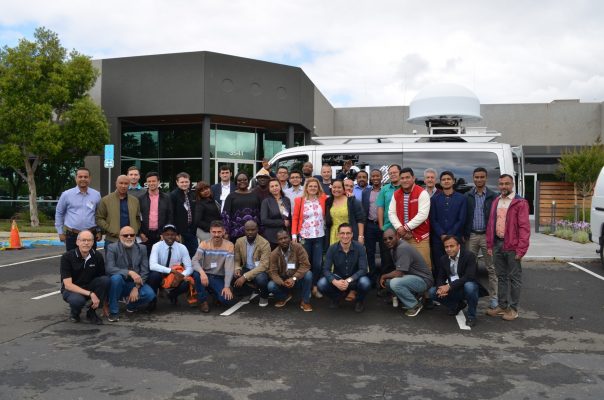 For the first time since the fall of 2019, the USTTI is very happy to announce that we are once again offering in-person training!
For the past two years we have been waiting for the opportunity to welcome you, the women, and men who design, regulate, and manage the communications infrastructures of the developing world back to our in-person tuition free training courses.
To signal a strong return to our in-person format, we are proud to bring you "Practical Applications of Spectrum Management and Spectrum Monitoring," sponsored by USTTI Board Member TCI International, Inc (an SPX Company). This program will take place from May 2nd to May 6th, 2022, in Fremont, California. The course description and application link are listed below.
Course description
The course focuses on the practical application of ITU-compliant spectrum management and monitoring techniques and the modern-day challenges associated with them. The course employs classroom and hands-on activities to provide students with an overview of spectrum management and a practical review of monitoring techniques and their interaction. Classroom time is used to instruct in the system planning and coverage analysis, operational principles of a monitoring station (fixed, mobile and transportable), principles of signal measurements, radio direction finding, and signal identification and recording. The hands-on portion of the course will demonstrate real time application of the principles taught in the classroom and include mission planning, operational set-up, running missions, and data analysis and management.
Learning Objectives
To learn practical implementation of spectrum management, spectrum monitoring, radio direction finding, and signal measurement techniques as they relate to the international standards of the ITU and today's signal environment. This includes:
monitoring coverage and planning tools;

radio direction finding;

signal monitoring, identification, and correlation to the frequency management database;

spectrum occupancy observations and analysis as part of the frequency management function; and

transmitter measurements as required to ensure compliance to the radio regulations.

management and monitoring trends, big data management.
Focus
Managerial and high level technical, with emphasis on hands-on demonstrations.
TCI's longstanding commitment to spectrum monitoring includes advancing the state of technology, as well as enhancing the expertise of users. This year's seminar offers you an unusual opportunity to acquire practical knowledge and technical insights from an exceptionally accomplished team of spectrum professionals. We hope you'll join us.
Applicants are reminded that their USTTI application must be fully completed and include current office, and mobile phone numbers, at least one valid e-mail address, and contact information for two relatives living in their home country as well as any residing in the United States, if applicable. Incomplete applications may not be considered. For those applying via fax or mail, applications should be typed.
Applicants should carefully review the course descriptions provided in the catalog and apply selectively for only those courses that are most appropriate to their experience, responsibilities and goals. Applicants should take special notice of the available course sequences, which provide an opportunity to maximize the training experience by attending several consecutive courses.
Apply Here: https://ustti.org/apply-online/
Selection Process
The acceptance procedure for US-based courses is a collaborative effort between the USTTI and its training partners, with the final acceptance decisions made by course sponsors. Sponsors review each application and select only the most qualified candidates. Selection criteria include: professional qualifications, suitability for the course, thoroughness in completing the application, and most importantly, goals for participating in USTTI training. Applicants must clearly demonstrate in their "Applicant Training Goals" essay how their participation would benefit their company or organization, what leadership role they might assume upon completion of training, and how they envision implementing the training upon returning home.